No matter what place on Earth you pick, there are going to be loads of beautiful women to see. But there's something special about those Latin countries and their girls. Maybe it has something to do with the hot weather or their overall culture, well, whatever it is, Latinas are one of the most searched hotties in porn, and we'll be sorting the top ten in this list.
Looks can be deceiving, so when we give these Latina babes ratings we won't be taking into account only their beauty, but their performances as well. Body sizes don't matter either, so expect to see some thick babes and petite ladies in here as well. There are so many juicy chicks to go through, and it'd be a disservice if we only focused on the ones that are young and popular, so look forward to seeing a nice mix of milfs when scrolling through. Once you mentally prepare yourself to see the spiciest Latinas on the planet continue on with the list and enjoy!
10. Julianna Vega
Julianna Vega is a curvy Latina who made her debut in 2014 when she was in her early 30s and hasn't stopped starring in phenomenal videos ever since. Unlike other pornstars who usually start off their careers young, this hottie had quite some time to get her luscious body ready for the camera. On top of mesmerizing the audience with her gorgeous body, she also keeps them on the edge of their seats once she starts flaunting her stunning riding skills.
Thanks to her divine figure, Julianna began her career with one of the biggest studios in the industry such as BangBros, Brazzers Network, and Naughty America. In her first year, she garnered a huge following due to her scene for Ass Parade where the world got to see her big ass and juicy tits in action. From then on she filmed plenty of scenes with other lovely pornstars which included spicy threesomes and steamy lesbian sex. Despite now being in her early 40s, Julianna's kept her thick Cuban body in great shape and is eager to continue starring in porn movies to entertain her fans and expand her portfolio.
9. Serena Santos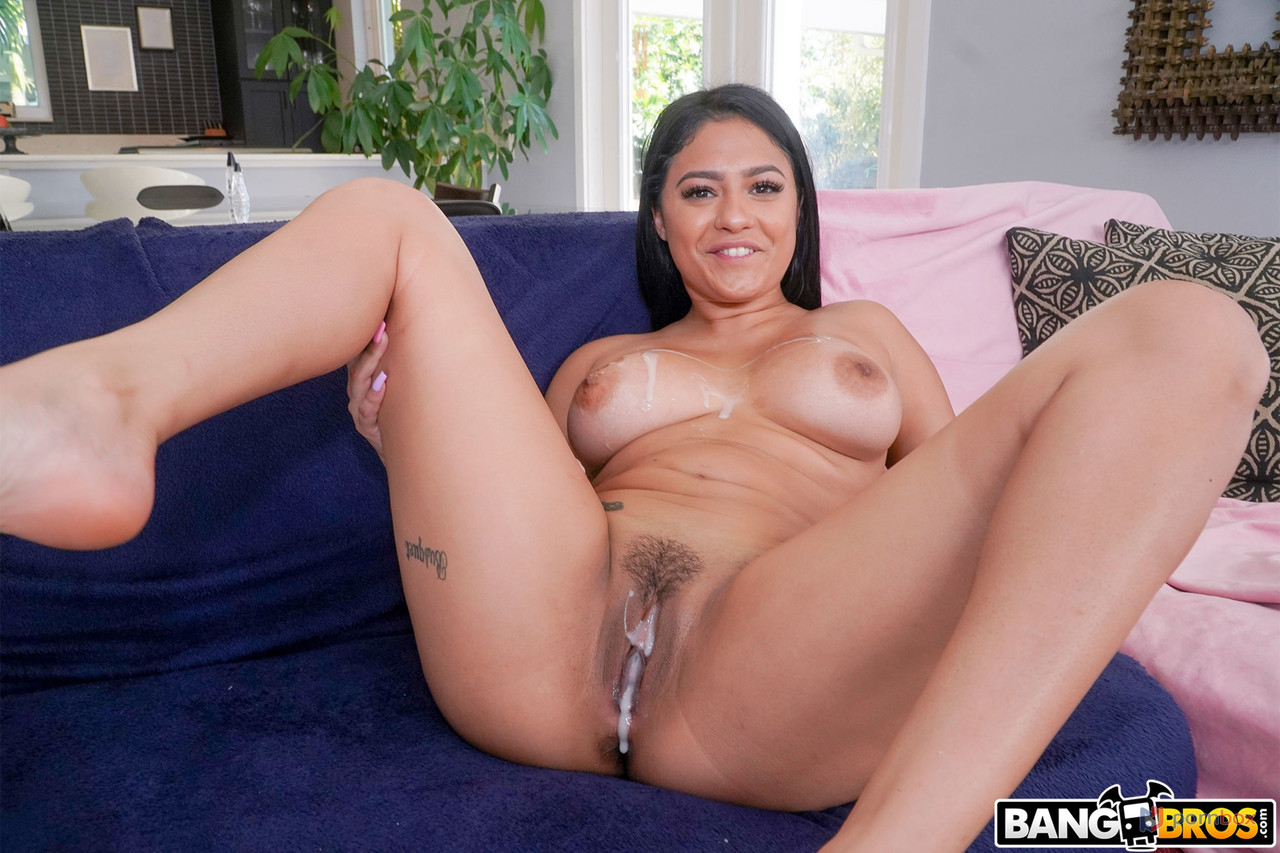 The spicy Latina Serena Santos made her foot in the industry when she was barely in her 20s. Her eagerness to get pounded on camera can be seen in her seductive eyes which have mesmerized countless viewers and turned them into fans. Her gorgeous face isn't the only thing that attracted porn lovers, as she has a delightful body with a perfect ass and juicy tits. Despite starting off young she's an expert in pleasure and loves showing off her blowjob skills before gyrating her hips on her co-star's thick cocks.
In her first year of filming in 2018, Serena focused on traditional porn scenes which included a good amount of lesbian scenarios. Very early in her career, she filmed a BangBus scene for BangBros, and the video of her riding and swallowing Tony Rubino's thick load became an instant success. Afterward, she was looking for something naughtier, which is when she decided to try out anal scenes and creampies. Despite not doing many anal shoots, she still continues to improve her moves and satisfy fans from all around the world.
8. Canela Skin
You can't truly call yourself a fan of raunchy Latina babes if you've never come across the curvy hottie Canela Skin. She's been dominating the space since her debut in 2017 when she was in her mid-20s. Having a positive attitude and being extremely lustful made her a perfect Latina for porn. On top of having a ravishing body, she's not afraid to put herself in kinky scenarios either. It's no wonder she has a very loyal following that keeps growing the more she films.
Instead of starting off slow, Canela Skin began her career in style, with a naughty ass-licking scene for Girls Rimming. The top studios quickly saw the potential and signed her up for wilder scenes, and her excitement was through the roof. During her first year in the industry, she did anal, squirting, ass-to-mouth, and even hardcore double penetration. It seems as though her big booty was made for porn, which is why she's still booked for rough anal scenes to this day. Thankfully she doesn't plan on retiring anytime soon, so fans of erotic Latinas have a lot of new content to look forward to.
7. Emily Willis
If the name Emily Willis doesn't ring a bell, you're either into milfs or haven't been online in the past 5 years. The moment this cute Latina turned 18 she already knew what she wanted to do with life, and adult entertainment welcomed her with open arms. Ever since 2017 she kept working hard and is considered to be one of the top performers in the industry these days. Being young isn't what got her the fame, but the sheer beauty of her body and amazing performances.
During the first year of filming, she only filmed two scenes with the infamous GirlsDoPorn, and she didn't hesitate to start off with anal. Not long after major studios got in touch with the teen and her career skyrocketed. Since she's always open to sexual experimentation, she eagerly accepted any offer that came her way. Throughout the years she's starred alongside lesbian and trans performers in hardcore movies with gangbangs, anal, double penetration, and anything you could imagine. Even though she's still somewhat new, she has 691 movies in her portfolio and is eager to continue her naughty adventure.
6. Eliza Ibarra
Despite being young, Eliza Ibarra is an adorable Latina pornstar that doesn't need much of an introduction. This cutie began her porn career back in 2018 when she was around 21. Even though making it in adult entertainment is no easy task, within the first few scenes it was obvious Eliza was going to be a star. While other Latinas are often thick and curvy, Eliza's perfect hourglass-shaped body freshened up the scene instantly.
The beginning of her career started off somewhat tame, as she focused mostly on solo performances and lesbian scenes. After the first few videos she starred in, she decided it was time to kick things up a notch. From then on she did intense creampie and foot fetish scenes with top studios such as Brazzers Network. A year later when she had the chance to lose her anal virginity on camera with Mike Adriano was when she was put into the porn hall of fame. Since then she's starred in 510+ movies and is showing no signs of slowing down, so expect a lot of spicy content from this Latina babe.

5. Luna Star
Luna Star is a stunning Latina and a veteran pornstar with over 750 movies made. Back in 2012 when she was around 23 years old, the naughty babe was eager to get famous and put her body on full display for others to enjoy. That decision turned out to be the best she could have made and even now more than a decade later she's still showing off her luscious body and getting railed with pure passion.
Thanks to her big fake tits and juicy ass, she had no problem getting the attention of some of the top studios in the industry such as BangBros, TeamSkeet, Mofos, RealityKings, and more. Throughout the first years of her career, she was doing traditional porn with a good amount of facials, creampies, and lesbian scenes, but in 2015 things started to change. The moment she finished her first anal scene for DigitalPlayground, viewers were begging for more. Ever since then, she's been focused on hardcore anal sex, but sadly she only has one double penetration video out there. Even now in 2023, she's filming creampies and anal for Brazzers Network, so keep an eye out for the new movies she's in.
4. Veronica Leal
It shouldn't surprise anyone that the naughty Colombian Veronica Leal is this high up on the list. Her portfolio contains over 530 movies that she's been a part of, which is impressive considering she started in 2017. Back when she was around 24 years old, she was aching to show off her petite body to the world, so porn was an obvious choice for her. It didn't take long for her to fall in love with the business and for the fans to be mesmerized by her.
Although her first year was somewhat uneventful, she did star in a creampie scene that caught the attention of 21Sextury. A year later she made the leap to doing anal and hasn't looked back since. She primarily focuses on anal and creampies since she adores the feeling of getting her ass pummeled. If one isn't enough, she's not afraid to take more during the countless double penetration scenes she's filmed. Although she loves a bit of roughness in her life, she's not opposed to sensuality which can be seen in the lesbian videos she's been in. If you're looking for a petite Latina who likes it rough, Veronica doesn't disappoint not one bit.
3. Alina Lopez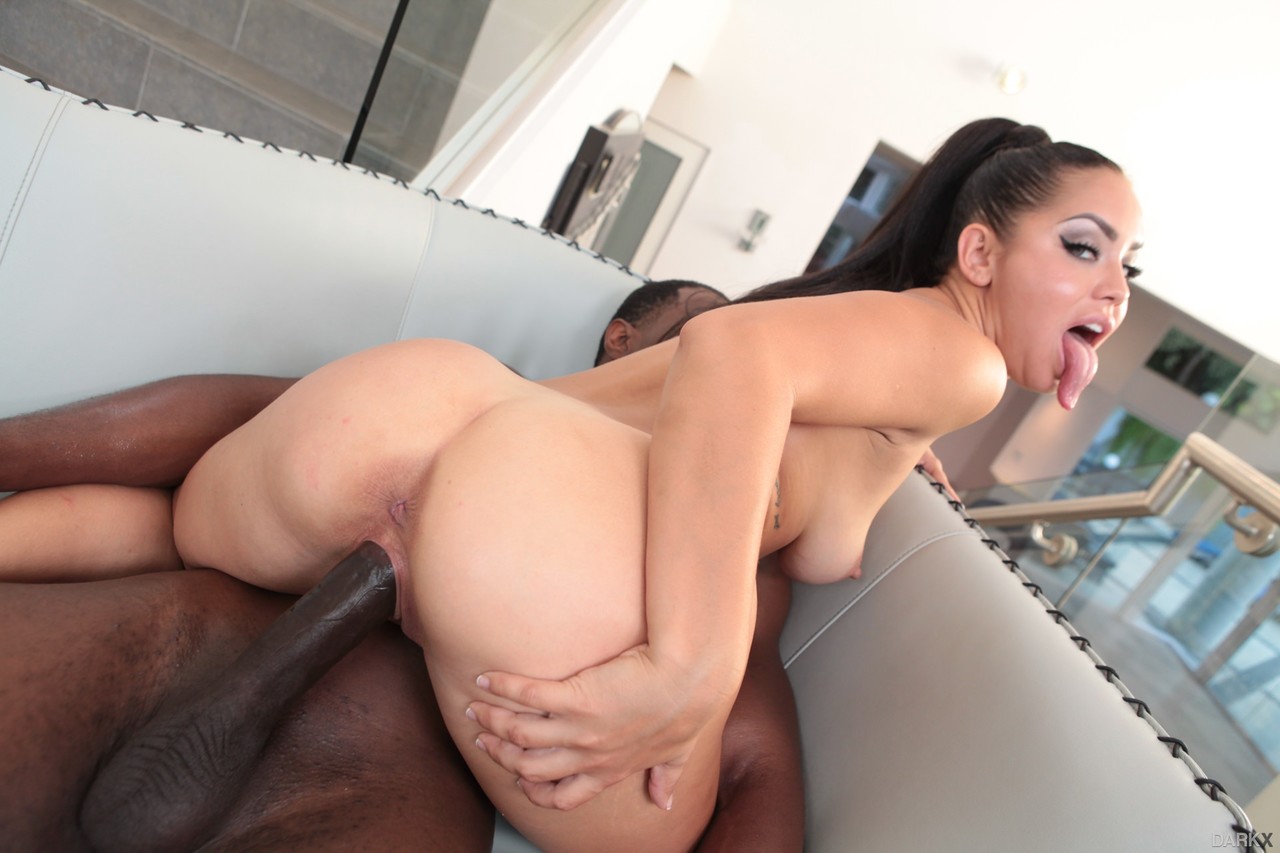 Although it's hard to choose from the wide array of Latinas, these next 3 pornstars are undoubtedly one of the greatest. Alina Lopez might be a controversial choice for the number three spot, but there's a good reason she's so high up on the list. In 2017 when Alina was 22, major studios like Blacked, RealityKings, Brazzers Network, and Naughty America made her the star of their videos. She's most known for her lesbian scenes, thanks to her lovely sensual body and long tongue. Although she hasn't been as long in the scene as some of the others on the list, she has 470+ scenes under her belt.
Words can't describe why Alina Lopez is in the number 3 spot, but her performances can. Since she doesn't do anal with men, you might be thinking that she doesn't have much to offer, but you'd be wrong. Just because she doesn't take it up her perfect ass doesn't mean she's opposed to rough sex. She's starred in countless hardcore threesomes with creampies and swallowing scenes. Passion is what matters, and Alina perfectly showcases her lustful nature on camera for us to enjoy.
2. Gina Valentina
Gina Valentina might be a controversial choice for the number two spot, but there's a good reason she's so high up on the list. She is a household name in entertainment for a reason, and her actions speak louder than words. Not only is her physical appearance absolutely stunning, but her performances are otherworldly. At the age of 18, she stepped foot onto her first porn shoot and fell in love with the business. On top of loving it, she was also a great performer, and top studios like RealityKings, BangBros, and 21Sextury Network quickly caught on.
When her career began in 2015, Gina wanted to make a name for herself so she accepted every offer she got whether it be creampie scenes or swallowing. The year 2017 was a pivotal point in her career as she had her first anal scene with the legendary Mike Adriano. From then on the demand for Gina Valentina skyrocketed which led to the creation of over 830 scenes. Not only is she great on camera, but as a writer and director as well. This girl knows what she's doing, and she definitely deserves the 3rd spot on the list.
1. Destiny Cruz
When Latinas are being mentioned, Destiny Cruz is bound to come up in conversation. She took the internet by storm when she made her debut in 2020 when she was 24, and she's still going strong. Besides the obviously amazing body that she has, Destiny's performances are what make her the best Latina in the industry. Sure other pornstars look amazing, but none can moan and ride a cock like this hottie.
The moment Destiny Cruz starred in her first scenes she was an instant success. While many thought she wouldn't be able to outshine veterans who have been in the game for decades, she proved them all wrong. After a year of shooting naughty facials and swallows, she had her first anal scene for Tushy and the rest is history. To this day she's starred in 190+ scenes that are packed with deep anal thrusts and creampies that the raunchy Latina can't get enough of.

There are many more pornstars that are worth mentioning, but the list would be endless and impossible to read through. Do you believe we made a mistake and haven't added your favorite spicy Latina? Give us your opinion and make sure to bookmark the page to check when we update it. In the meantime, check out some of the pornstars we've mentioned, but beware, their performances are dangerously mesmerizing!